BAD VIDEOGAME MOVIES: The Definitive History
CollegeHumor presents BAD VIDEOGAME MOVIES: THE DEFINITIVE HISTORY with BLEEP BLOOP co-hosts Patrick Cassels and Jeff Rubin live Sunday, Sept 12 at the Alamo Ritz Advance tix available here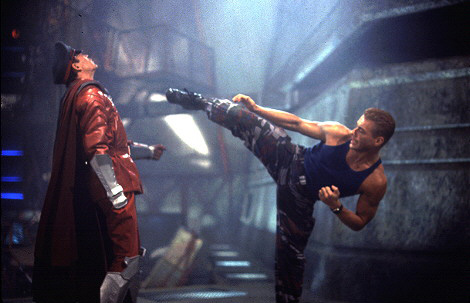 Video games are fun and movies are great, so surely movies based on video games must be amazing... right? Yet time and again films based on computer games have proved to be at their best bizarrely tolerable, and at their worst unbearably awful. Like two harmless chemicals mixing to create a toxin that targets and kills coherent plots and good acting, perfectly playable games, like Double Dragon, translate to unwatchable movies, like Double Dragon.

Join Patrick Cassels and Jeff Rubin, writers at CollegeHumor and co-hosts of the online video game talk show BLEEP BLOOP, for a way-too-in-depth look at the relationship between games and movies. Watching scenes from Super Mario Bros., Street Fighter, Mortal Kombat, Resident Evil, Hitman and many, many more examples from the nearly 20-year history of cringe-inducing game adaptations, Pat, Jeff and the audience will venture deep into the dark heart of the genre and uncover just what makes it so damn hard to make a decent video game movie.

Other films to be featured and discussed: Tomb Raider, Double Dragon, Doom, Street Fighter: The Legend of Chun-Li, Mortal Kombat: Annihilation, Max Payne and virtually everything Uwe Boll has ever touched.

Check out the Onion AV Club interview with Jeff & Patrick!